'Can't understand why people are blasting KL Rahul': Ex-India cricketer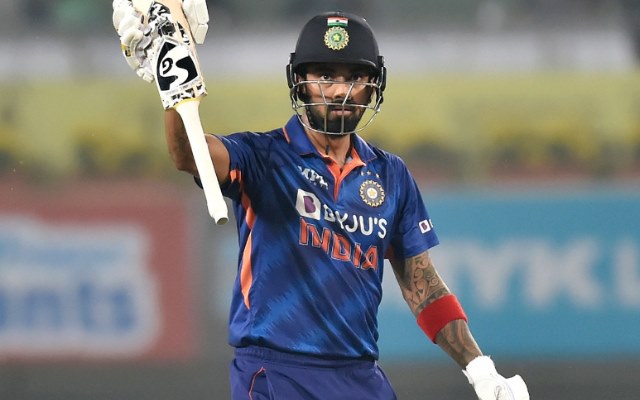 Cricket fans slammed KL Rahul after his patient knock in the 1st T20I against South Africa.
The Indian opener made 51 from 56 deliveries on a surface that was bowling-friendly. Rahul's gritty knock at one end helped out Suryakumar Yadav to unleash himself to score a quick-fire half-century at a strike rate close to 153.
Former India opener batter Aakash Chopra came out in support of the Indian opener and called that his approach was right and praised him for playing according to the situation and pitch condition.
He batted really well, in my opinion: KL Rahul
The ex-India cricketer said that there wasn't a reason to go berserk as the target was just 107.
"People are just blasting Rahul for his knock, I can't understand why. If you are chasing only 107, and the conditions are difficult, why will the batter look to hit? It is okay to score ugly runs as well, it takes courage and guts," said Chopra on his YouTube channel.
He also added that KL Rahul played well and mentioned that if he had got out earlier, then the fans would've called him irresponsible.
"Had he decided to start striking the ball and got out instead of settling, then that would have been irresponsible. He batted really well, in my opinion: respected the conditions and the situation and played accordingly. So please cut him some slack," added the former India batter.
Chasing only 107, India had a terrible start as they had lost both Rohit Sharma and Virat Kohli early. At the end of powerplay, the hosts registered their lowest score at just 17/1. Rahul had faced 26 deliveries in the powerplay but could score just 11 runs.
Later, he played the perfect second fiddle for Suryakumar Yadav who went all-in right from ball one.