Australian legend Rod Marsh suffers heart attack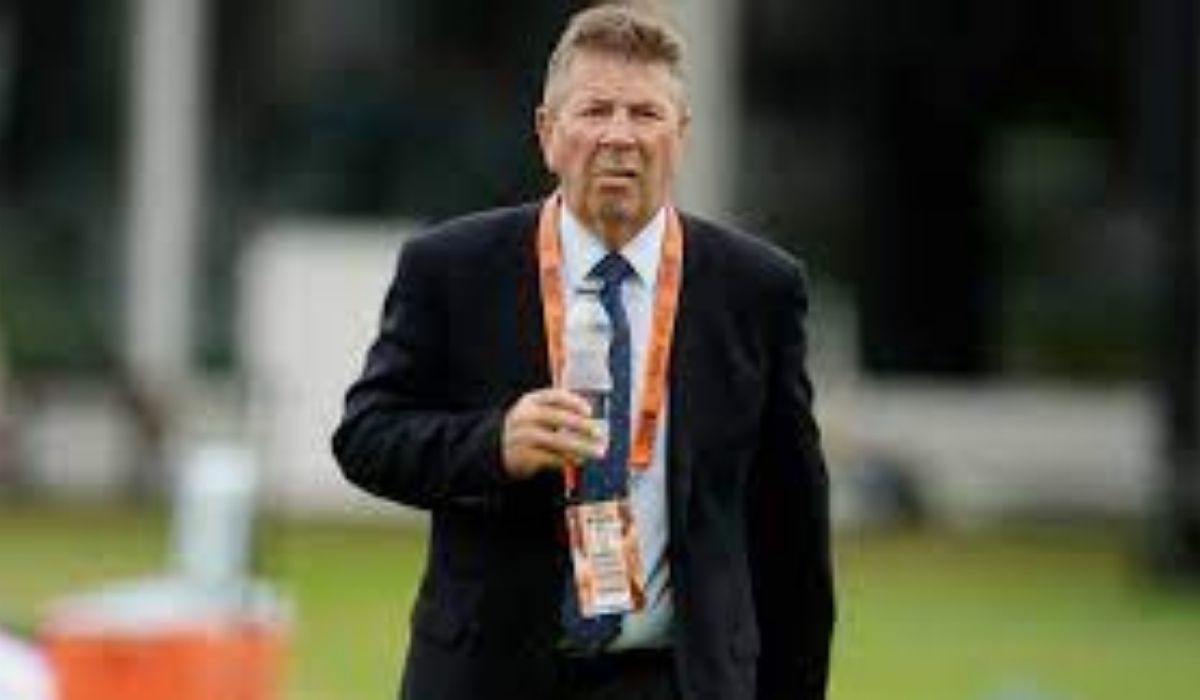 Australian cricket legend Rod Marsh is in hospital after suffering a serious heart attack in Queensland. According to The Australian, he is in a serious condition after his heart stopped beating for several minutes on Thursday morning.
The 74-year-old arrived in Bundaberg for a Bulls Masters event. Before he could reach the location where the event took place, he began to feel unwell in the car on his way from the airport. Thanks to the officials' presence of mind, they took the Australian cricket great to the hospital directly instead of waiting for an ambulance, where he is in a critical condition.
Bulls Masters boss Jimmy Maher told News Corp it was lucky Glanville and Hillier acted as quickly as they did and credited them for their presence of mind. "John and Dave deserve so much credit because the doctor said if they had waited for an ambulance he would not have made it," Bulls Masters boss Jimmy Maher told News Corp.
Australian legend hospitalised
He added that he had got a call from Marsh right before the incident and the legend had even told Maher that he couldn't wait to have a beer with him.
"Rod landed at 10:05 am and rang me from the car at about 10:30 am.
"He said he could not wait to have a beer with me. Then soon [after] Dave rang me from the car and told me what had happened. It's devastating," he said.
The official spokesperson of Wide Bay Hospital confirmed that Marsh had cardiac symptoms and is currently in critical condition.
"A 74-year-old male presented to Bundaberg Hospital with cardiac symptoms, and is currently in a critical condition," A Wide Bay Hospital and Health Service spokesperson said.
Ian Chappell, Marsh's former Australian teammate and a close friend, said that he has been in touch with Rod Marsh more than anyone else during his own recent health troubles including cancer and a stroke.
"He rang me more than anyone else when I had the stroke, he rang me a lot when I was in hospital," Chappell said. "Of late we've spoken a couple of times a week and he's never said anything – he's always been chirpy and I've never known him to have any heart trouble.
"If he gets with Dennis or any of his mates he usually has a big drink, but Rodney's had a lot of practice at that. He's tested out that constitution on many occasions and it's never failed him yet."
Cricket Australia chief executive Nick Hockley said in a statement that Rod is one of the most iconic figures in the game and had sent best wishes for the family.
"We are very concerned to hear the news about Rod and send him all our best wishes. Our thoughts are with him, his wife Ros and their family and many friends at this difficult time. Rod is one of the most iconic and popular figures in the game and we thank and acknowledge those who are looking after him," the official statement read.
Marsh has represented Australia in 96 Tests and 92 ODIs during the 70s and 80s. He also had a fruitful post-career with cricket. Right after his retirement, he took up commentary and in-between commentary stints, he served as head of the Australia, England and International Cricket Council academies, before joining the Australian men's selection panel in 2011.
Eventually, Marsh became the selection chair in 2014 after replacing John Inverarity. He held the post until his retirement in late 2016.
Allan Border and Darren Lehmann have joined Maher in the hospital waiting room, while his wife is flying from Adelaide.
WA Cricket also released a statement from CEO Christina Matthews.
"We're deeply concerned to hear of Rod Marsh's medical emergency after suffering a major heart attack," the statement read.
"On behalf of WA Cricket staff and players, and the wider cricket community, I would like to pass on our heartfelt thoughts to Rod and his family.
"He's a much-loved husband and father – and remains one of the wicket-keeping greats of our game. We hope he's able to make a full and speedy recovery."