Ajinkya Rahane visits his school with his family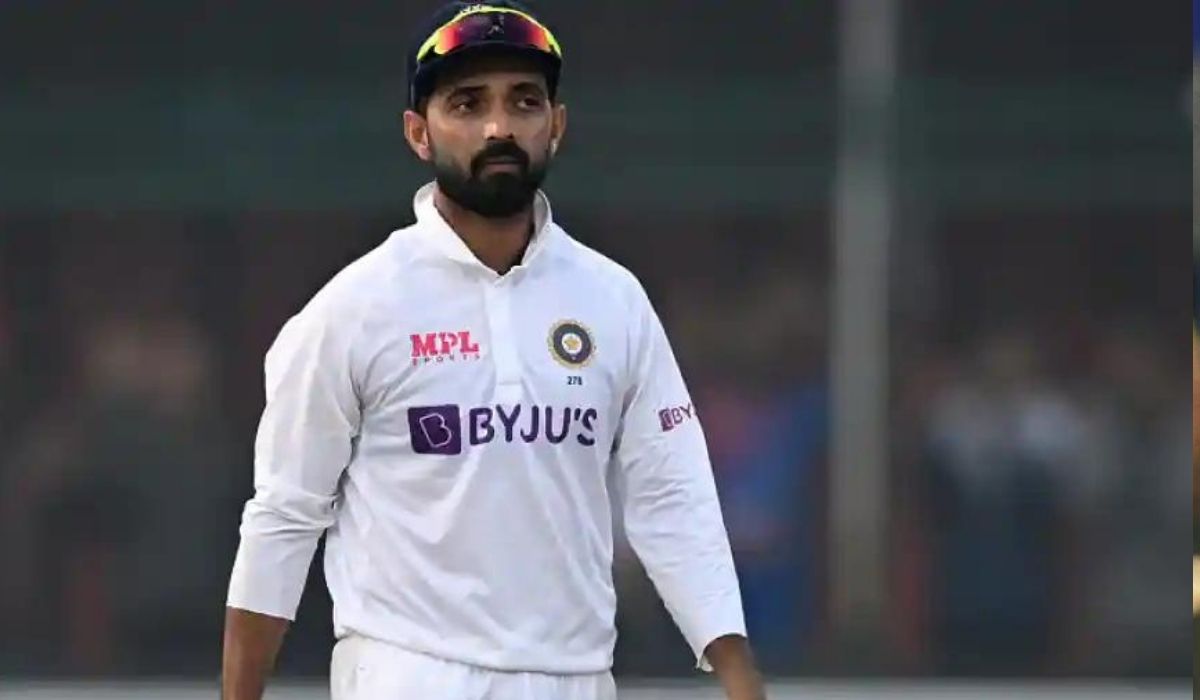 Indian batter Ajinkya Rahane had a nostalgic visit to his alma mater SV Joshi High School in Dombivli recently. The former Indian vice-captain along with his family walked down that memory lane as he visited his school.
The top-order batter took to social media to share a video of his visit to the school.
He captioned it: "There's something about visiting your roots that keeps you grounded. Was at Dombivli with my family and irrespective of how the place changes, it holds the same place in my heart!"
Rahane was accompanied by his family- wife Radhika and daughter Aarya- as he walked into the school. After a visit to the school, he also took them to his cricket ground which is located in the same city but a few kilometres away. This is the ground where he began to learn the game and fell in love with the sport.
While walking through the ground, Rahane explains in the video how he always wanted to come here. He also mentions that there is a lot of change to the school now but the place is always special because his dream to play for the nation began here. 
"I wanted to come here for many years and today it happened. I started cricket from this place, the school backed me. There are several changes now to the school but coming here felt special," he said.
Rahane returns to Ranji Trophy
The Indian team selectors took a shocking yet expected decision of dropping both Ajinkya Rahane and Cheteshwar Pujara for the Test series against Sri Lanka.
Talking about the team selection ahead of the Test series, the chief selector Chetan Sharma addressed Rahane-Pujara's form.
"Selection committee after a long deliberation has come to this decision, we have spoken to them (Pujara and Rahane) earlier and we have told them that we will not consider them for the two matches against Sri Lanka," Sharma said.
In the Test series Shreyas Iyer, Hanuma Vihari was selected in the place of these two veterans. When talking about Pujara-Rahane's return, Sharma said that he wanted the duo to go back to Ranji Trophy and get back to form.
"The doors are open for them. There is no problems and we told them to play Ranji Trophy and that is the best part on both of us that such senior cricketers are going and playing Ranji Trophy," Sharma added.
Rahane went on to represent his team Mumbai while Pujara represented Saurashtra. Incidentally, the first game of the tournament was between Saurashtra and Mumbai. While Pujara couldn't get runs on board in the first innings, Rahane went on to score a ton. This was his first ton in all formats in 450+ days.
Rahane's previous hundred had come back in December 2020 in the Melbourne Test against Australia. Since that match, Rahane has averaged just 20.25 from 15 Tests, with only three fifties and a highest score of 67.
Talking about that knock, Mumbai's head coach Amol Mazumdar said that it was a knock of determination. "It was an amazing knock, it was full of concentration. The amount of concentration and determination he showed, he was focused to do it. He was under the pump a bit but he reacted to it well. He was in his zone, you could not move in," Muzumdar said.
Rahane will play for KKR After the Ranji Trophy stint, Rahane will now head to the Kolkata Knight Riders camp where he will be playing under Shreyas Iyer. Most of the teams have started their pre-match camps and net practices as the Indian Premier League is just a few days away. The tournament will begin on March 26 with the runners up Kolkata Knight Riders taking on the defending champions Chennai Super Kings in a repeat of the last year's final.