These games are always been high intensity: KL Rahul on IND-PAK Clash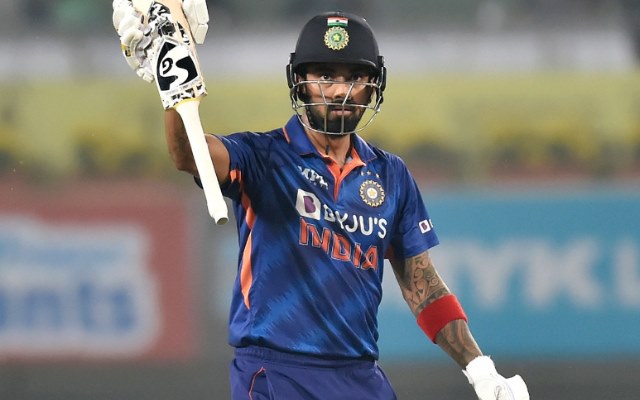 Ahead of the India-Pakistan clash on Sunday, KL Rahul spoke about how these games are always challenging and the team is looking forward to the clash.
India will begin their Asia Cup title defence against Pakistan on Sunday in Dubai. "We are all very excited as players. We always look forward to this India versus Pakistan clash. We don't play each other anywhere else but these big tournaments. It will be a good challenge for us to compete against a big team like Pakistan. As we all know there is a huge history and rivalry between India and Pakistan as these games are always been high intensity. It's a great opportunity for us to challenge ourselves," said Rahul.
India certainly lead the head-to-head in the India-Pakistan matches but in the last outing,Pakistan thrashed India. The opening game of the T20 World Cup witnessed Pakistan chase down a modest total set by India without losing any wickets.
"We were outplayed by a very strong Pakistan team"
Talking about that defeat, Rahul said, "Yes obviously losing any game and in the World Cup hurts. It was the first game of the World Cup and we were all very excited. Every big team enters the tournament wanting to win and unfortunately, that did not happen for us. We were outplayed by a very strong Pakistan team. We get an opportunity to play against them again and it's a contest we are looking forward to. The match starts from zero … There might be a history of how many times the teams played against each other and won but it does not matter as the game only starts from zero," he added.
This game will also mark the return of Virat Kohli after a month's break. The Indian cricketer missed out on a couple of tours and his last game for India was in July. When asked about Virat Kohli's form, he said that the outside comments don't really affect world-class players like Virat Kohli.
"We don't really give much importance to comments. It doesn't really affect a player, especially a world-class player like Virat will not be affected by what people are saying on the outside. He has had a little break and he is working on his game," he said.
"Kohli is hungry to win matches for the country"- KL Rahul
Rahul added that Kohli isn't really out of form and is likely to bounce back to scoring ways very soon.
"When I was injured, I was watching him on TV. It didn't feel like he looked out of form. I'm sure he's hungry to win matches for the country. That's what he has done throughout his career, " Rahul added.