90 players, 35 countries, six teams- All you need to know about women's 1st private cricket league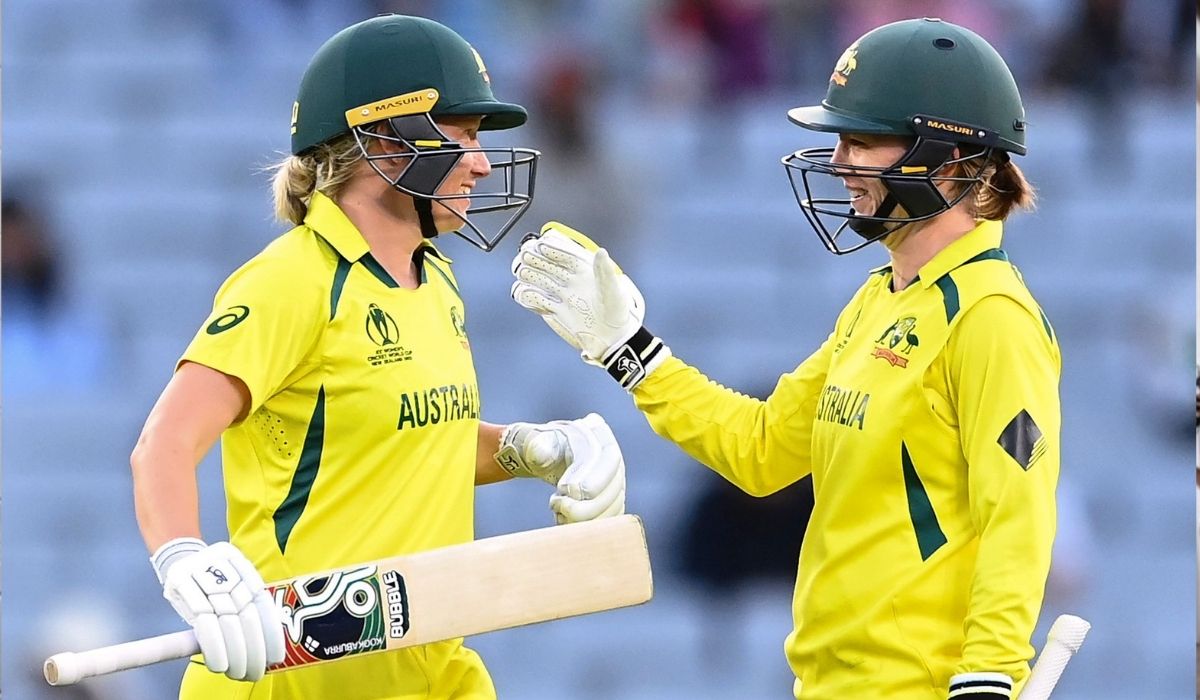 In first of its kind, a women's private cricket league is all set to take place in Dubai. About 90 cricketers from 35 different countries will take part in the tournament which begins on May 1. Conceived by Gender Equality Operation Fairbreak, the tournament will see 19 matches played between May 1 and May 15.
Fairbreak was initially launched as the Women's International Cricket League by former Australia captain Lisa Sthalekar and inter-personal best-practice expert Shaun Martyn, with the intention of growing the women's game after the 2013 World Cup.
However, ICC didn't approve of the league at that time so did Cricket Australia as the latter was keen on organizing the Women's Big Bash League at that time. However, the duo played a major role in organizing exhibition matches in different countries.
The tournament was supposed to be held in Hong Kong but has been shifted to Dubai owing to the Covid-19 approvals and limitations by the International Cricket Council (ICC). While the tournament will be organized in Dubai but will be hosted by Hong Kong.
Talking about the tournament, Martyn said that the tournament will provide an opportunity for Associate cricketers.
"There's never been a cricket tournament like it," Martyn told BBC Stumped recently. "As far as I know, there's never been 36 [35, if the Indians don't take part] countries involved in any team sporting event outside of an Olympic Games. Over the years, we've identified and unearthed a lot of talent in Associate nations that you don't get to see because there's not the opportunity for them to play."
Indian cricketers denied NOC by BCCI
Initially, Indian cricketers Harmanpreet Kaur and Jemimah Rodrigues were supposed to participate in the tournament. In fact, Harmanpreet Kaur was announced as the captain of one of the teams. However, BCCI has denied NOC for the Indian cricketers as the signed players will be playing in the Women's T20 League which ends on May 4. Since the Fairbreak Global Invitational 2022 begin on May 1, the clash in dates made BCCI decide against NOC.
A BCCI official also stated that the players will not be allowed because they need sufficient rest before the Women's T20 Challenge which will take place during the IPL 2022 playoffs.
Stafanie Taylor to lead Tornadoes
There will not be any auction or draft for the tournament but the players will be drafted directly into teams by the organizers themselves. So far, only one team has been announced by the organizers. West Indies skipper Stafanie Taylor will lead the team that features Sophie Devine, and Katey Martin among others. The team also features associate players Hong Kong's Maryam Bibi and Natasha Miles.
Talking about the tournament, Hong Kong star player and ex-captain Mariko Hill said, "This FairBreak tournament will be a huge stepping stone for associate nation cricketers to be playing alongside some of the world's greatest international female cricketers. What a fantastic opportunity!"
All the six teams have got commercial brand partners as well including England's Barmy Army who is the sponsor for yet to be named team.
The organizers have also announced six coaches- Charlotte Edwards, Anju Jain, Julia Price, Joanne Broadbent, Lydia Greenway and Mohtashim Rasheed, a former head coach of the Pakistan women's team. Among the assistant coaches are former Ireland captain and current Hong Kong coach Trent Johnston.
All the matches will be live-streamed in a host of international broadcast services keeping in mind the future events in Dubai and Hong Kong.